Expert Local Roofing Contractors Serving Ballantyne, NC Homeowners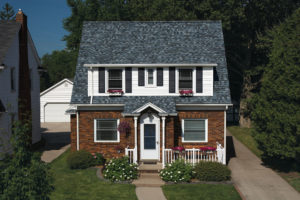 When homeowners in Ballantyne, North Carolina, seek out local roofing contractors, they look for companies that are experienced, trustworthy, professional, and communicative. It's safe to say Merritt Roofing falls into all of those categories and more. Our commitment to installing top-tier products, continuing our education to stay abreast of residential roofing best practices, and providing an unmatched level of customer service is why homeowners choose us time and again.
Some of the services we offer include:
Storm Damage Restoration
Not all local roofing contractors are the same, and this is especially true when it comes to storm damage restoration services. Luckily, the experts at Merritt Roofing are storm damage roof repair experts, with the ability to quickly identify and remedy roofing damage caused by excessive winds, hail, and other severe weather.
Roof Replacement
Aside from weather-related roof restoration, Merritt Roofing is your go-to for traditional roof replacement jobs as well. Whether your roof has reached the end of its useful life or you want to boost your home's resale value and improve its chances of selling, we'll install a roofing system that can't be beat. Thanks to our high-quality products—the premium Oakridge® and TruDefinition® Duration® shingles from Owens Corning—and our designation as an Owens Corning Platinum Preferred Contractor, we can be trusted to install a roof that protects your home, increases curb appeal, and provides you with peace of mind.
Other Services
In addition to storm damage roof repair and full-scale roof replacement, Merritt Roofing also offers roof repairs and gutter installation.
The Professional Roofing Company You've Been Searching For
It can be tiring to search through so many local roofing contractors to find the best roofer serving Ballantyne homeowners. But when you find Merritt Roofing, your search can end. Contact us today and let's discuss how we can best serve you.