Roof Repair for Hail Damage Available in Fort Mill, SC, Charlotte, NC & All Nearby Areas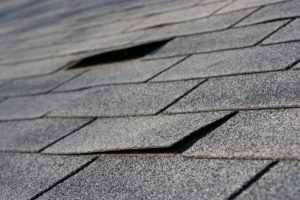 Hailstorms in North Carolina and South Carolina mostly occur in isolated areas. However, they come without warning and are more frequent than most homeowners realize. When a hailstorm affects your area, it can cause devastating damage to your home—especially the roofing system, which bears the brunt of the impacts. What's the best thing you can do to prepare for such an event? Keep the phone number for Merritt Roofing handy. With locations in Fort Mill, South Carolina, and Charlotte, North Carolina, we are the region's premier provider of hail damage roof repair solutions and are known for making the storm damage restoration process as easy as possible.
Seamless Hail Damage Roof Repair
Merritt Roofing has more than a decade of experience providing hail damage roof repair solutions in the Carolinas, and we leverage our expertise to the benefit of our customers. Our process begins with a comprehensive inspection, during which one of our experienced restoration specialists will identify all damage, provide you with a comprehensive report, and help you determine if an insurance claim is needed.
More often than not, hail damage is extensive enough that a full roof replacement will be warranted. An expert from Merritt Roofing will meet with your insurance adjuster at your home. While we can't represent you through the insurance claims process, we will work to ensure you are fairly compensated for the damage.
Top-of-the-Line Roof Replacement Products
Our goal is to provide you with a new roofing system that you can count on to provide decades of exceptional protection and curb appeal. To achieve this, we proudly install only premium roofing materials, such as asphalt composite shingles from Owens Corning's celebrated Oakridge® or TruDefinition® Duration® lines. Advanced features ensure these shingles are capable of standing up to year after year of exposure to intense sun, strong winds, storms, and even impacts. And, because we are an Owens Corning Platinum Preferred Contractor—a designation only given to those with a proven track record of excellence—you can be sure your new roof will be installed with the utmost skill and precision.
Contact Us
If your roof has been damaged in a hailstorm, the first call you should make is to Merritt Roofing. We are proud to be the hail damage roof repair specialists that homeowners from Fort Mill, SC, to Charlotte, NC, trust to provide exceptional service and roof replacement.