Roofing Services in Charlotte, NC & Fort Mill, SC, Areas
Experts Serving Mecklenburg, York, Union & Lancaster Counties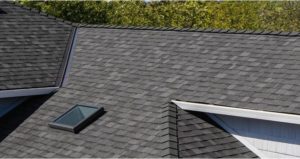 Whether your roof has sprung a leak, been through storm damage, or is simply looking shabby, get in touch with Merritt Roofing. We are Charlotte's leading provider for all things roofing. Serving residents since 2009, our licensed and experienced roofers have what it takes to make sure your home has a strong, durable roof that will protect you and your family for decades.
Our list of roofing services includes:
Our Fort Mill roofing company can also take care of your gutters, downspouts, siding and windows, offering services such as repair and installation.
Dial (800) 235-3054 or schedule an appointment online to get started with your roofing services in Charlotte, Fort Mill, York, or the surrounding areas!
Storm Damage Restoration
South Carolina and North Carolina are no strangers to extreme weather conditions. From hailstorms to snowstorms, our roofing systems face these strong elements at least once a year. Merritt Roofing takes pride in our ability to provide the most comprehensive storm damage roof assessments and restorations in Charlotte. Regardless if strong winds have blown off part of your roof, a tree fell on it, or hailstones have left deep dents, our team can take note of all these things and help you through every step of the restoration process. We provide free, on-roof inspections and work closely with insurance companies for your convenience.
Why Hire a Professional Roofer?
Although some home improvement tasks can take a DIY approach, roofing is not one of them. Your roofing system is complex, going beyond just the shingles. Without a professional eye, it's easy to miss most of the work it truly needs. At Merritt Roofing, our Charlotte roofing contractors have undergone rigorous training to become some of the best in the field. We have extensive experience working on various roofing projects, large and small. From the first inspection up to the actual work and completion of the job, you can rest assured the work is always done the right way.
Other benefits of hiring Merritt Roofing include:
We use the latest tools and the best roofing materials from Owens Corning
We have a Haag-certified roof inspector on our team
We save you time and money from common DIY mistakes
We keep you safe from falling accidents
Our roofing team has quick response times and can answer all your request calls 24 hours a day, 7 days a week.
Call Our Charlotte Roofing Company
When you choose Merritt Roofing for all your roofing needs, you are choosing a team that is experienced in all aspects of roofing. We work with the utmost professionalism and accountability, so if you are not satisfied with the outcome of your roof, let us know and we'll come back and make it right.
Schedule an appointment today and receive a free estimate for roofing services in Charlotte, Fort Mill, York, and beyond. Call us at (800) 235-3054!