Roof Replacement for Homes in the Charlotte, NC & Fort Mill, SC, Areas
Serving Mecklenburg, York, Union & Lancaster Counties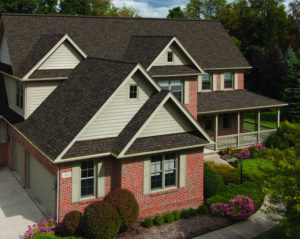 Not all homeowners know the exact age of their roofs. What red flags should you look for to determine if a replacement is necessary?
When To Replace A Roof:
---
If there is curling or buckling of shingles
If there are missing shingles on the roof valley
If there are shingle granules in the gutters
If exterior light is showing through
If the roof is sagging
Merritt Roofing can provide you with a thorough roof inspection to confirm whether a roof replacement is necessary. If it is, we can talk about your options and schedule a convenient appointment for the complete roof replacement work. With over a decade of experience, our Charlotte roofing contractors have the expertise to properly install a new roof on your home that will last for decades.
For more information on our roof installations in York, Rock Hill, Charlotte, and beyond, contact us at (800) 235-3054! Free quotes are available.
How Long Should A Roof Last?
How long your roof lasts can depend on a variety of factors, including the type of roofing material used, how the roof was installed, if your roof has been properly kept up, and the outdoor environment or climate where your home is located.
The Average Lifespan Of Your Roof
---
Concrete Tile Roofing – Typically 40 – 75 years
Clay Tile Roofing – On average 50 -100 years
Metal Roofing – Between 30-50 years (However more durable metals can have a longer lifespan)
Asphalt Shingle Roofing – On average 10-20 years
Architectural Shingle Roofing – Typically 15-25 years
Slate Roofing – Between 50-100 years
Composite Roofing – On average 30-50 years
Wood Roofing – Between 20-50 years
While these are the average lifespans of these materials, your roof can last longer or in some situations need to be replaced sooner. That's why it's crucial to consult with a professional Charlotte roof replacement expert to determine if you do need a new roof to be installed.
Benefits of a Roof Replacement
Whether your roof has been through storm damage or is simply declining due to age, a roof replacement is your best option. Although a roof replacement is more costly than repairs or reroofing, it is always a worthwhile investment because a new roof ensures durability and lasting protection for your home and family.
Why Invest In A Roof Replacement?
---
Gives you complete peace of mind
Increases property value
Improves the look of your home
Provides you with unbeatable manufacturer's warranty
Allows you to choose energy-efficient materials
New Roof Installation in Charlotte
Our Charlotte roofing contractors provide roof installations for newly built homes and residential buildings. In addition to having extensive experience working on projects from the ground up, our roofing company is an Owens Corning Preferred Contractor. This means our roofing contractors provide only the best roofing materials and systems for your home. Learn about our roofing installation and replacement services and the options you have for a new roof today and get a free estimate.
Call our roofers at (800) 235-3054 today to schedule your Charlotte, Fort Mill, and Charlotte roof installation or replacement service!