About Merritt Roofing
Serving Homeowners From Our Locations in Fort Mill & Greenville, SC & Charlotte, NC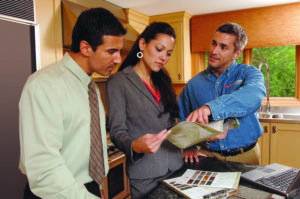 Merritt Roofing is committed to excellent workmanship and customer service. Led by Chris Merritt, a Haag-certified roof inspector with over 25 years of experience, our team approaches every roofing job that comes our way with the utmost professionalism and accountability.
Our technicians are the best in the business. We are licensed, bonded, and insured. We warranty our work and take pride in our outstanding customer service. We are also proud of our A+ BBB rating and strive to continue to be the best in the business. Financing options are available through our partner Benji Financing. Click the link below to get started.

Give us a call at (800) 235-3054 for a free roof inspection or estimate!
Roof Replacement, Repair & More
At Merritt Roofing, we've got all your roofing needs covered. Since 2009, our company has worked hard to become your most trusted, honest, and outstanding roofing service provider. Hiring only the best roofers in Charlotte and throughout South Carolina and North Carolina, our team can handle virtually any roofing job.
We are the experts when it comes to:
With 24/7 availability and quick response times, our roofing team provides the most convenient and highest quality roofing services in the area.
We Work with Insurance Companies
We always give our clients an honest inspection and exterior evaluation. Our experience in identifying storm damage is crucial to providing a professional assessment. We work with insurance companies closely from beginning to end, to ensure you are getting the proper repairs needed to protect your home and family. Merritt Roofing uses the same estimating software that most major insurance companies do, so we recognize when something is missed or underpriced. In addition, if your roof is aged with no storm damage, we're happy to provide you with a free estimate to replace or repair it.
Our Mission
At Merritt Roofing, our goal is to earn your business through professional and experienced roof services, especially when it comes to storm damage assessments. In most cases, hail and wind damage are not visible from the ground. We always perform a thorough inspection, including an on-roof inspection. We evaluate your roof, windows, gutters, siding, and many other items for hail and wind damage.
Our staff is properly trained to inspect and identify storm damaged items. Chris Merritt, our team leader and owner, is a Haag-Certified Roof Inspector. Haag Engineering is the foremost engineering firm in the country that vigorously certifies roof inspectors to accurately identify hail damage. Reputable insurance companies encourage and prefer their adjusters to be Haag-certified. We take pride in our knowledge and education in the storm restoration business.
We will carefully inspect your property. We work diligently to make the process as easy as possible for you.
To learn more about our Charlotte, Fort Mill, and Greenville area roofing company and services, call (800) 235-3054 or reach out to us online.