Beautiful, Long-Lasting Asphalt Shingles Installed At Charlotte, NC, Homes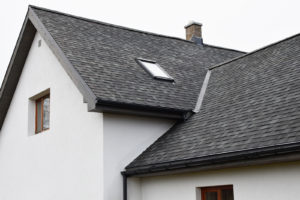 Trying to determine the best shingles to install at your home in Charlotte, North Carolina, can seem like a race against the clock, especially if your roof is in dire need of replacing. Sometimes, the best choice is the simplest one—beautiful, cost-effective asphalt shingles installed by Merritt Roofing. As an Owens Corning Platinum Preferred Contractor, we are the roofing contractor you can count on for exceptional product expertise and the highest level of craftsmanship.
Two Remarkable Roof Shingles to Choose From
We are proud to complete our roof repairs and replacements with two popular asphalt shingle options sourced from the acclaimed manufacturer Owens Corning:
Oakridge® shingles – Available in a vast array of colors, these shingles are renowned for their resistance to wind damage and algae.
TruDefinition® Duration® shingles – Thanks to proprietary SureNail® Technology, these asphalt shingles offer unparalleled grip, which goes a long way in a home's defense.
For asphalt shingles to look and function properly over the long haul, proper installation by an experienced roofing contractor is imperative. Our team of hand-picked craftsmen are well-versed in the latest installation practices and will put that knowledge to work for you.
Take The First Step Toward Your New Roof
Whether your roof has slowly incurred damage throughout the years and is reaching the end of its life or inclement weather has expedited your plans for a new roof, asphalt shingles installed by Merritt Roofing is the sensible solution. Don't let the existing roof at your Charlotte, NC, home get any worse. Contact us today to schedule a comprehensive roof inspection.