Full-Scale Roof Replacements Offered in Charlotte, NC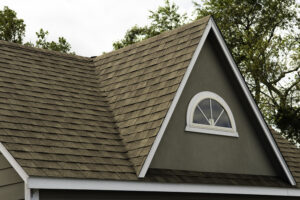 Whether it happens suddenly after one of those severe coastal storms that North Carolina is notorious for, or it's due to years and years of regular wear and tear, damage to your roof is unfortunately bound to happen. But what do you do when the damage to your roof is just too great to repair? The answer lies in calling Merritt Roofing—the roof replacement experts of Charlotte, North Carolina. For years, we've been the local authority residents have trusted for all of their roofing needs.
When Is it Time to Replace My Roof?
In many cases, the damage done to a roof can be remedied with some simple roof repairs. In other instances, however, the damage incurred is beyond reparation. So, how do you know when to call on Merritt Roofing for a complete roof replacement? Be sure to look to our team if:
Shingles are buckling or curling
Shingles are missing
There are shingle granules in your gutters
Sunlight is showing through your roof
Your roof is beginning to sag
Why Choose Us?
There are plenty of contractors that perform roof replacements in the Charlotte area. So, why should you partner with Merritt Roofing for your next roof installation? The answer lies in our unmatched levels or expertise and professionalism. We are an Owens Corning Platinum Preferred Contractor, a designation only given to those who carry extensive knowledge of the manufacturer's asphalt shingle roofing products and install them following the most stringent of standards.
Partner With Us for Your Roof Replacement
Replacing the roof of your home in Charlotte, NC, is not something you'll want to cut corners on. For a roof replacement done right the first time, be sure to contact Merritt Roofing today.