Is It Time to Invest in a Full-Scale Roof Replacement for Your Lake Wylie, SC, Home?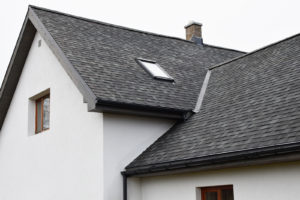 Take a moment to look over your roof. When was the last time it received the care it needed after one of those severe coastal storms? If the roof of your home is beyond the point of no return due to excessive damage, let your next phone call be to the professionals at Merritt Roofing for a comprehensive roof replacement. Since opening our doors in 2009, we've been the local roofing authority that homeowners in Lake Wylie, South Carolina, trust most, and we'd love to be that same reliable name for you.
Telltale Signs a Roof Replacement is in Order
Many homeowners don't know the exact age of their roof, which can help determine when a home is due for a roof replacement. However, there are other indications that a replacement is in order, such as:
Curling or buckling shingles
Missing shingles on the roof valley
Shingle granules in your gutters
Sunlight creeping into your home from the ceiling
A sagging roof
Even if none of these signs are apparent, it's best to consult a reliable roofing contractor like Merritt Roofing that can identify even more minute signs of damage with a comprehensive roof inspection.
Roof Installation Done Right
Replacing a roof is a serious project that should only be left up to the most skilled of roofers. Our team of hand-picked installers undergo continuous training to stay abreast of the latest installation methods and complete each roof replacement with top-quality roofing shingles sourced from the acclaimed manufacturer Owens Corning.
Are you ready to let the professionals at Merritt Roofing handle your roof replacement? Contact us to schedule a roof inspection at your home in Lake Wylie, SC.