A Dependable Roofing Contractor for Homeowners in Clover, SC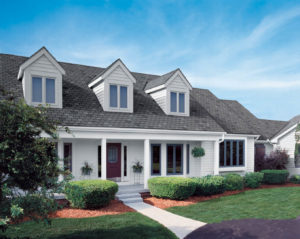 Caring for the roof of your home is an investment that shouldn't be taken lightly. And while finding a roofing contractor that is communicative, professional, and produces impeccable work in Clover, South Carolina, may seem like a tall order, you can confidently end your search with Merritt Roofing. Since 2009, we've been the local name residents have turned to for all of their roofing needs. As your roofing contractor, we'll be happy to service your home with any of our extraordinary solutions, which include:
Storm Damage Restoration
As a homeowner in Clover, SC, you're probably all too familiar with the amount of damage a coastal storm can inflict on a home. In the unfortunate event that your home incurs damage after a storm, the experts at Merritt Roofing will be quick to respond, assessing the damage and providing rapid yet effective remedies. Whether the roof damage is due to excessive winds, hail, fallen debris, or other factors caused by a storm, you can rest easy knowing you have a roofing contractor that will restore your home back to glory.
Roof Replacement
In addition to our restorative roof solutions in response to storm damage, Merritt Roofing is also your go-to roofing contractor for traditional roof replacements. Whether your existing roof is on its last legs or you're simply looking to boost the resale value of your home, you can count on us to install a roofing system that will exceed expectations. As an Owens Corning Platinum Preferred Contractor, we'll put our knowledge of roofing systems to work for you, and ultimately leave you with a finished project that will boost your curb appeal and provide years of protection long into the future.
Other Services
As your roofing contractor, other services we encourage you to take advantage of are our roof repair and gutter installation services.
Contact Us
Don't run the risk of leaving your roof in the wrong hands. Instead, partner with Merritt Roofing as your roofing contractor! Contact us today and let's discuss how our team can best serve you in Clover, SC.