We Install Premium Asphalt Shingles for Homeowners in Fort Mill, SC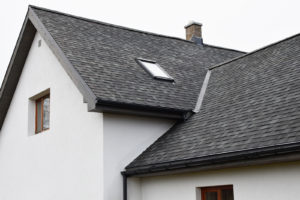 Is your roof due for some repairs, or even a complete overhaul? Asphalt shingles are the most widely chosen roofing material among homeowners in North America, and for good reason: they are cost-effective and high-performing. But even the best of products won't do you any good without proper installation. And in Fort Mill, South Carolina, Merritt Roofing will deliver exactly that and more.
Asphalt Shingles That are Simply Superior
We are happy to carry and install asphalt shingles from one of America's most renowned manufacturers, Owens Corning. Choose from:
Oakridge® shingles – Available in a wide range of colors, these shingles also boast properties that help them resist damage from algae and strong winds.
TruDefinition® Duration® shingles – This product features vibrant, contrasting colors and an enhanced grip thanks to the signature SureNail®
But when you partner with us, top-of-the-line asphalt shingles aren't the only benefit you can expect to receive. We are also an Owens Corning Platinum Preferred Contractor—a title that gives our customers total reassurance that their roof repairs and replacements will be performed by a team that lives up to the manufacturer's highest standards in terms of professionalism, expertise, and craftsmanship.
Reach out to us for Asphalt Shingles Installation
No matter how your roofing situation may look, you can count on the professionals at Merritt Roofing for expert installation of premium asphalt shingles. Contact us today to learn more about the roof shingles we install at homes in Fort Mill, SC.