What to Look for in a Storm Damage Contractor
Aug 27, 2021
After a severe storm has wreaked havoc on your neighborhood, you'll need the services of a storm damage contractor that can restore your home to the way it was, or better. But how do you know you're choosing the right company? Truth be told, the last thing you need is to partner with a storm damage contractor that's going to give you the runaround and perform subpar work on your home. When looking to get your home restored after a major storm, make sure you choose a contractor that: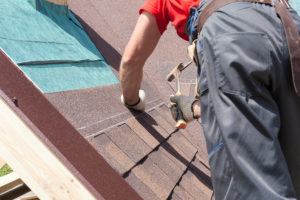 Has Experience
Repairs on a home after a serious storm can be a pretty significant investment. Choosing a storm damage contractor that has a proven track record will provide you with peace of mind knowing your home is in the hands of a team that knows what they're doing. A great way to gauge a contractor's level of experience and quality of work is by checking their rating with the Better Business Bureau as well as reviews from past customers.
Maintains Reputable Relationships with Manufacturers
When searching for the ideal storm damage contractor, it's worth looking for a company that holds valuable relationships with established manufacturers in the industry. Designations such as being an Owens Corning Platinum Preferred Contractor and a HAAG Certified Inspector are signs that a contractor has a high level of expertise and a solid reputation.
Has a Strong Local Presence
While it may seem tempting to partner with a national company to perform storm repairs on your home, going with a local contractor has several benefits larger companies can't offer. Local contractors generally have a better understanding of the area and climate, which goes a long way in choosing the right products to use in repairing your home. In addition, local storm damage contractors have working relationships with insurance claims adjusters in the area, ensuring your claim gets treated fairly.
Provides Constant Communication
There's nothing more frustrating than partnering with a storm damage contractor that fails to keep you up-to-date on your home improvement project, especially if you've never been through the process before. Be sure to find a crew that maintains an open line of communication from start to finish.
Offers a Warranty
Any storm damage contractor that doesn't offer a warranty with the work they perform is one you should steer clear of. Before hiring a contractor for your home improvements, be sure to inquire about the warranties the company has in place to cover any defects in workmanship.
Choose Merritt Roofing as Your Storm Damage Contractor
If you're looking for a reliable storm damage contractor that has a proven track record and checks all of the boxes, look no further than Merritt Roofing. Contact us today to learn more about our storm restoration services. When you partner with us, you'll quickly discover what makes us the preferred storm damage contractor for residents in the Carolinas.