What Are the Top Causes of Roof Damage?
Jun 07, 2021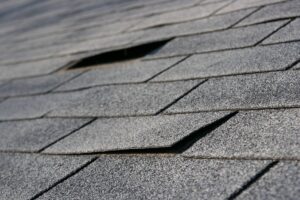 Most people don't think about their roofs often, unless there's an obvious problem, such as a leak. Unfortunately, waiting until you notice a leak in your attic or water stains on your walls could end up costing you a lot of money in repairs. For this reason, it's important to be proactive in taking care of your roof. The first step is to learn about some of the top causes of roof damage.
Weather & Moisture
Think about it: Every time it rains, your roof is the first line of defense to protect your home. Rain can easily seep into the roofing substructure if shingles are not up to par. Climates with high levels of humidity can also speed roof deterioration. Hail storms are another significant cause of roof damage, along with the long-term exposure to ultraviolet rays from the sun. All in all, your roof takes a beating just from being outside.
Age
The typical lifespan of an asphalt roof can range from 15 to 25 years. Of course, a great many factors can influence this range, including weather. But how do you know when your roof is at the end of its useful life and needs to be replaced? Here are some indicators that your roof is aging:
Leaking and signs of water damage
Curled, cracked, broken, or buckled shingles
Missing shingles
Areas where the roof sags
Missing granules on shingles
Dark spots or streaks on the roof
Poor Maintenance
Your roof needs regular maintenance to keep it functioning at its best for as long as possible. Regular maintenance can include cleaning the gutters, removing leaves and other debris from the surface, and trimming overhead branches. When maintenance tasks like these are overlooked, there's a higher risk for roof damage to occur.
Improper Installation
You can spend all the money in the world on a roofing system but if it isn't installed properly, it won't function as intended. To get jobs done faster, many roofing contractors rely on shortcuts, such as roofing over old shingles, not installing proper flashing, or using poor or no roofing sealants. These can all lead to roof damage and cost you extra money in the end.
Merritt Roofing Combats Roof Damage
If you're concerned that any of these causes of roof damage might be affecting your home's roof, contact Merritt Roofing today. With locations in Charlotte, North Carolina, and Fort Mill, South Carolina, we're uniquely situated to serve a number of local communities. We only install the best roofing products by Owens Corning and are dedicated to providing a seamless installation process, whether we're completing a roof replacement, roof repair, or a storm damage roof repair project.