Top Tips for Finding a Roofing Company You Can Trust
Jul 02, 2021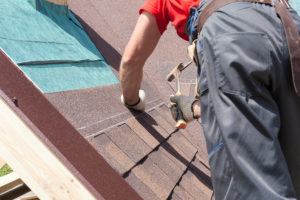 No home's roof is exempt from leaks, wear and tear, or even major damage. And when it comes to finding a roofing company for your roofing project, there are likely a multitude of options in your area alone. So, how can you be sure you're choosing a contractor you can trust? Be sure to base your decision on finding a roofing company that:
Has a Proven Track Record
Repairing or replacing a roof is a major home investment, and when deciding on the ideal roofing company for your project, there's no substitute for experience. Find a roofing contractor that has extensive knowledge in a number of areas, styles, and materials, so you can be sure you're choosing a company that knows what they're doing. Be sure to check a company's website to gauge their experience level, or you can even ask them directly.
Possesses the Right Credentials
Certifications, licenses, and other accreditations can speak volumes about the trustworthiness of a roofing company. Is the contractor you're looking to hire accredited with the Better Business Bureau? Are they the preferred contractor of a given manufacturer? Since these certifications are not given out to just anyone, they can be telltale signs that the roofing company you're thinking of working with is both knowledgeable and professional.
Has Plenty of Positive Reviews
Although it's not the most sure-fire approach, reading reviews left by past customers can be a quick and easy way to learn what kind of work and service you can expect to receive from a roofing company. Aside from checking the contractor's website for reviews, you can also rely on Google reviews and other resources like HomeAdvisor and Angi for customer testimonials.
Offers Well-Priced Roofing Options
Have you already received a price quote from a roofing company? If the number seems too good to be true, chances are it probably is. An unbelievably low quoted price is often a red flag that the quality of work you can expect to receive will also be low. When searching for a trusted roofing company for your project, try to find a contractor whose quote lands in that sweet spot—not too high, not too low.
Offers a Warranty
If you come across a roofing company that does not back its work with a warranty, this is probably a sign that they aren't very trustworthy. Although some companies may offer a warranty on the materials used on the project, at minimum it's important to find a contractor that offers a warranty covering the quality of their workmanship. It's also worth noting to always read the fine print.
Go with the Roofing Company that Checks All the Boxes
If you're in need of a trusted roofing company in the Carolinas that will make the installation process seamless from start to finish, your search ends here with Merritt Roofing. Contact us today to learn more about our roofing repairs, replacements, and storm restoration services.