Asphalt Shingles Providing Optimal Performance for Tega Cay, SC, Homes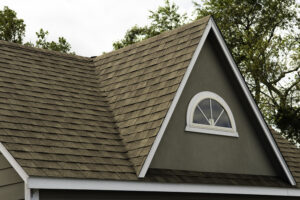 Searching for new roofing shingles can quickly develop into the most cumbersome of tasks, especially with such a great deal of different roofing materials now on the market. However, countless homeowners throughout South Carolina continue to choose asphalt shingles to be installed on their roofs, as they are cost effective and do an exceptional job protecting the home. For the installation of shingle roofing at your Tega Cay home, there's no one better to trust than the licensed professionals at Merritt Roofing.
A Pair of Impressive Asphalt Shingle Options
Performing top-quality roof repairs and replacements involves, in large part, refusing to compromise on the quality of materials used. That's why we partner with esteemed roofing brand Owens Corning and use their asphalt shingles on all of the roofing projects we undertake. You can't go wrong in choosing either of the products we carry, which are:
Oakridge® shingles – With properties that protect against wind damage and algae growth
TruDefinition® Duration® shingles – Featuring Surenail® Technology that offers unmatched gripping power
As an Owens Corning Platinum Preferred Contractor—a designation given to roofing contractors that have met, and continue to hold themselves to the high standards set by the manufacturer—you can count on our team to perform your asphalt shingle installation with the utmost craftsmanship.
Reach Out Today
Whether your roof is due for repairs or you'd simply like to boost your home's value with an upgraded roof, Merritt Roofing is the name to know in Tega Cay, SC. Contact us today to schedule an in-home consultation where we'll provide more information about the asphalt shingles we install.