Offering Wind Damage Repairs for Homeowners in Rock Hill, SC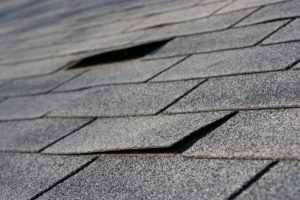 If you're in need of wind damage repair services for the roof on your Rock Hill, South Carolina, home, Merritt Roofing has you covered. Our roofing professionals are highly skilled and experienced in handling all types of wind damage to your roof, and you can rely on us to identify the damage and provide you with a lasting solution for your home.
Why Choose Us?
Merritt Roofing is a HAAG Certified inspector, meaning that you can trust our expertise when we inspect your roof for wind damage. We are specially trained to identify roof damage, whether it's obvious from a quick glance or hidden beneath the surface. Based on our findings, we can help determine if a roof repair or roof replacement will be the best option. Additionally, while we can't represent you during an insurance claim, we can help guide you through the process. We'll even meet with your insurance adjuster to ensure every bit of damage is properly documented so that you receive a fair payout for your claim.
You can also rely on Merritt Roofing to provide you with top-notch roof repairs or a professional, full-scale roof replacement. If it's a roof replacement you need, we can install durable, attractive, and reliable asphalt shingles from Owens Corning. We'll ensure your roof is properly repaired or replaced so that you can have complete confidence in your roof once more.
To get started with our wind damage repair services, contact Merritt Roofing today. We are the roofing company you can rely on in Rock Hill, SC.