Setting the Bar for Roofing Contractors in Mathews, NC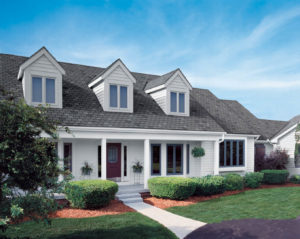 Chances are, we can all agree that a roof is a home's primary defense against Mother Nature. And if that's the case, why would you roll the dice on the safety of your home by settling for a subpar roofing contractor that performs shoddy work and leaves you out of the loop? If these are qualities in a company that you want to avoid, turn to Merritt Roofing for all of your roofing needs. Since 2009, homeowners in Mathews, North Carolina, have relied on us for the following services:
Storm Damage Restoration
Partnering with Merritt Roofing means you'll have a roofing contractor in your corner that's ready to serve you at all times. In the event that your home is damaged by a severe storm, we'll respond with prompt care and provide appropriate solutions to reestablish your home as a safe place for you and your family. No matter if it's because of a hailstorm, strong winds, or fallen debris, we are ready to answer the call.
Roof Replacement
Along with our storm damage restorative services, you can also count on us for a complete roof replacement at your home. Whether your roof is in need of service for damage that is beyond repair or you simply want to increase your home's resale price, our hand-picked installers will perform a complete roof replacement that will undoubtedly enhance the safety, curb appeal, and value of your home. And because we are an Owens Corning Platinum Preferred Contractor, you'll know you've chosen a roofing contractor that places the utmost emphasis on quality when it comes to products and workmanship.
Additional Services
Do your roof and gutters need replacing? If so, these are other services we will be glad to provide as your neighborly roofer.
Contact Us
Contact Merritt Roofing today and discover how choosing us as your roofing contractor in Mathews, SC, isn't just a wise choice—it's the best choice.