Benefits of Asphalt Shingles for Homeowners in Indian Trail, NC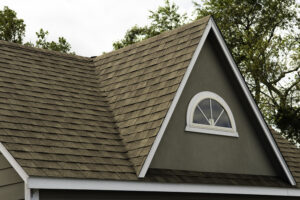 Asphalt shingles are a top choice for homeowners in and around Indian Trail, North Carolina, who are looking for a new roofing system for their home. The reliable performance and attractive aesthetic that asphalt shingles provide make them an excellent choice for all types of homes throughout the region. No one knows this better than Merritt Roofing, your local source for top-of-the-line asphalt shingles and professional roof replacement services. If you need a new roof for your Indian Trail home, you can count on Merritt Roofing to install the asphalt shingles that are just right for you.
Why Choose Us to Install Your New Asphalt Shingle Roof?
At Merritt Roofing, we are proud to be the roofing company of choice for many homeowners in this area. If you're interested in a new asphalt shingle roof, we'll be happy to tell you about our:
Top-notch products – We proudly offer asphalt shingles from Owens Corning, a leader in the roofing industry. Known for durable, attractive, and high-performing roof shingles, Owens Corning is a trusted source for some of the best asphalt shingles on the market.
Expert installation – We are an Owens Corning Platinum Preferred Contractor. This designation is awarded to only top-tier roofing companies, and we've achieved it in recognition of our commitment to excellence in every shingle roofing system we install. You can have complete confidence in our workmanship, as we'll work hard to ensure you get the most out of your new roof shingles.
Personalized service – From the initial consultation to the finished installation, we're by your side providing the dedicated and personalized service you deserve. We strive to create a smooth and stress-free experience for you so that you can enjoy the excitement of getting a new roof on your home.
Contact Merritt Roofing today to get started picking out new asphalt shingles for your home in the Indian Trail area.